Gowanus coworking and event space
In the midst of an industrial mix of warehouses, construction, and large infrastructure, a growing mix of startup businesses and artistic endeavors are thriving in Gowanus Brooklyn. Design Wild is thrilled to be a part of bringing a new co-working space to life by designing and installing their back courtyard garden. 
This narrow back space started with a bunch of trash and a whole lot of spirit. With an amazing team, some wonderful plants and new pavers all that it needed after that was a little love and tenderness to spruce it up for coworkers to enjoy and host events.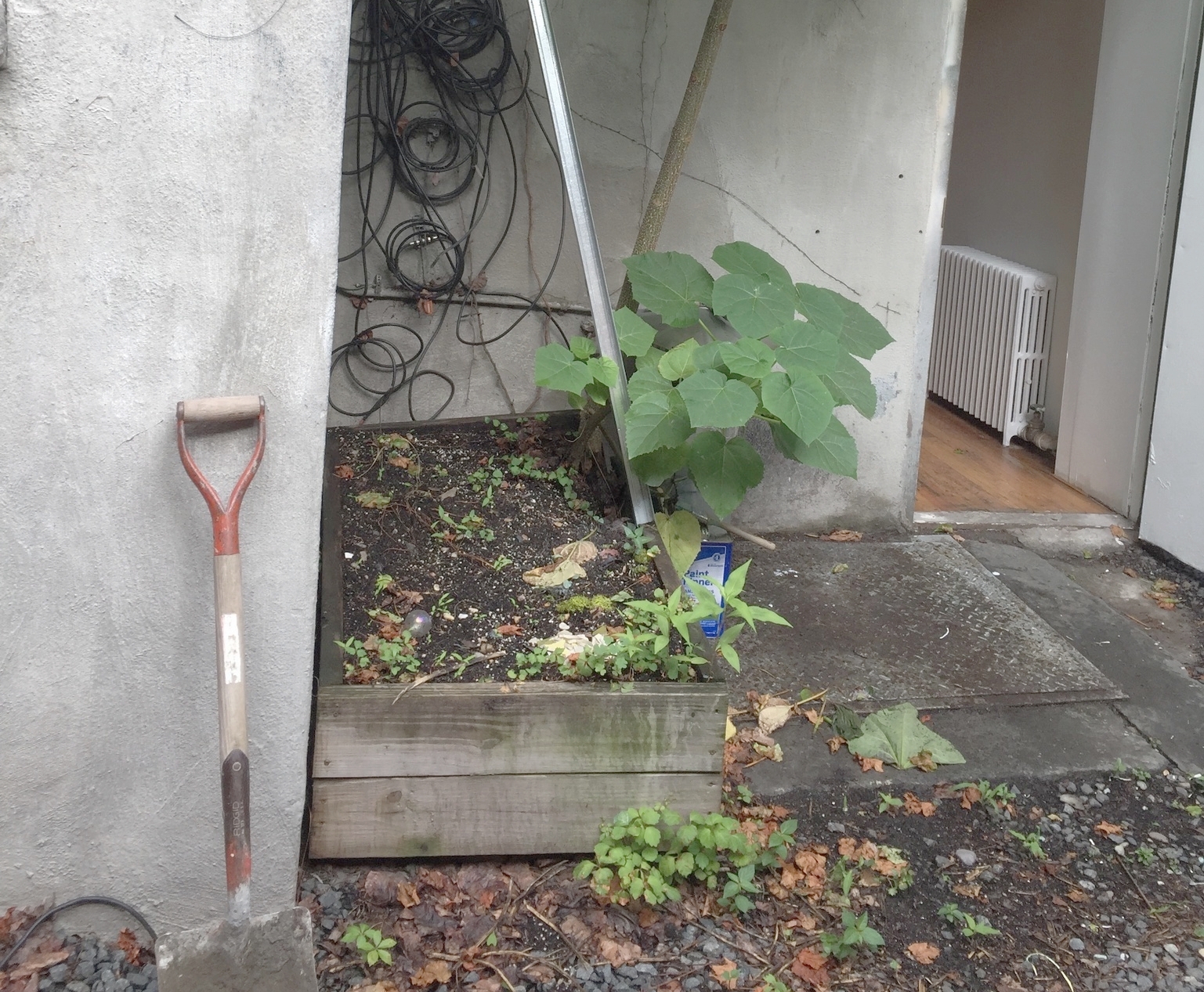 With our clients/partner eager to be part of the installation, from nursery visit to laying pavers, it was a full-team effort to transform this little space.
And of course our tiniest and mightiest installation consultant rolled up her sleeves and grabbed a shovel, helping us take the garden to the finish line! 
 We had so much fun installing this garden, we made a video to share how the magic happened:
As for our planting plan, taking into account the existing plant and hardscape, Design Wild brought functionality and color to the space with new concrete flagstones and some of our favorite plants: ancient Ginko trees that pop against the stone walls, full deep blue hydrangeas that flirt with the hot yellow of the Helianthus, and the deep hues of a both a hardy hibiscus and a purple sedum are just a few of the special touches.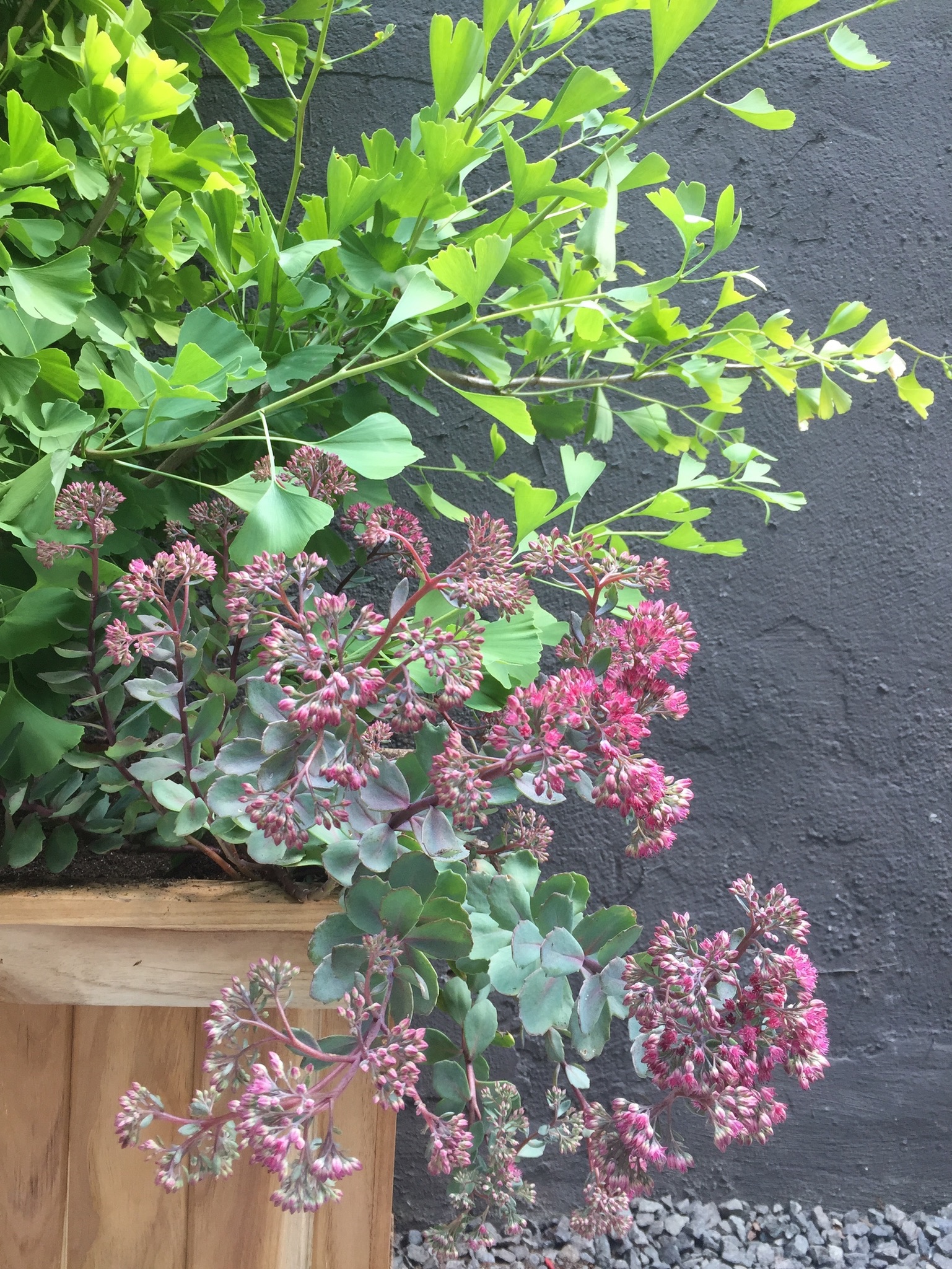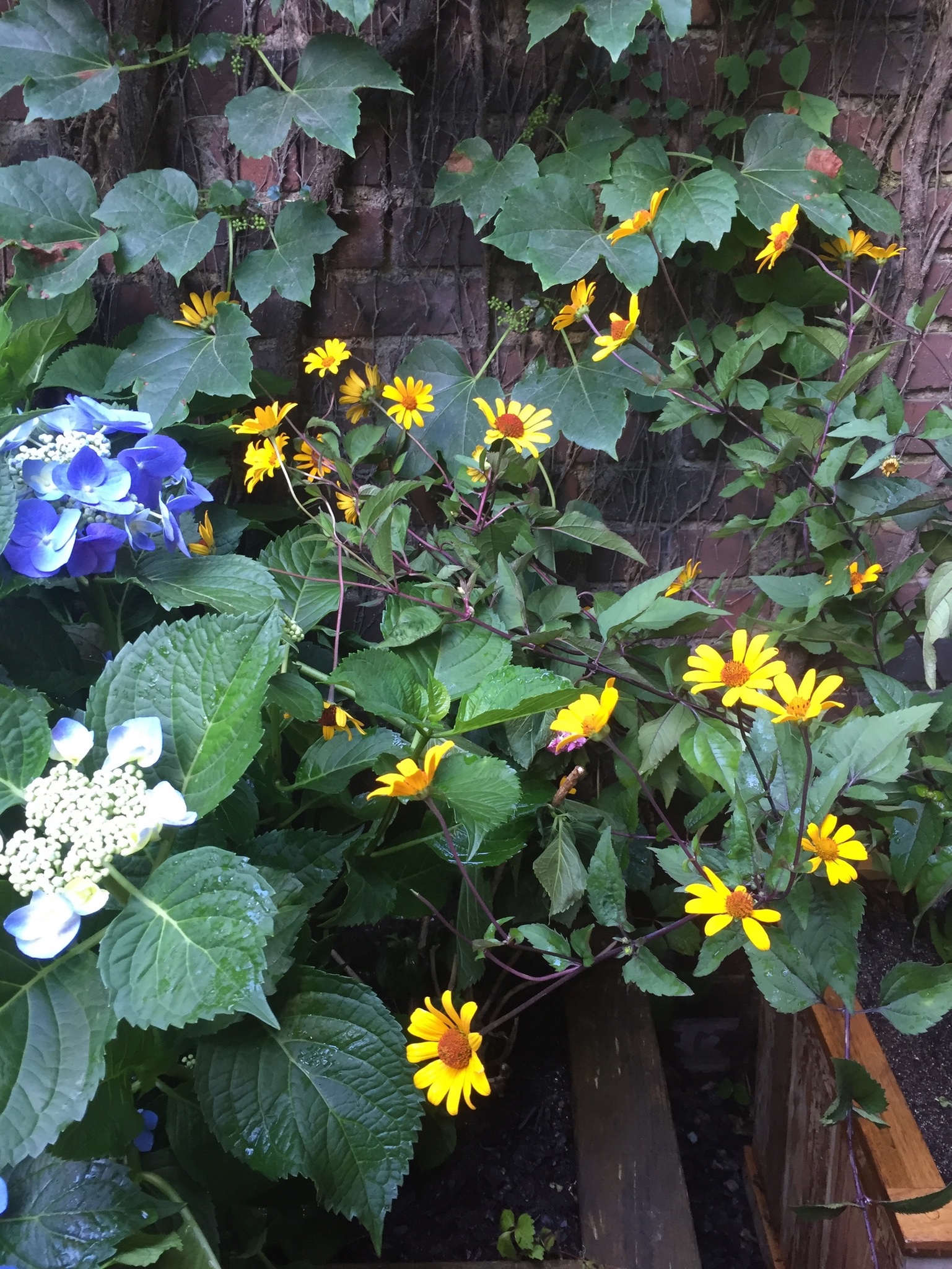 The design also played off of the existing peculiarities of the space - an old metal ladder to nowhere that now is happily enwrapped with a vining climatis, and the existing ivy wall serves as a backdrop to the most exciting beds.