This Tribeca has three distinct terrace spaces - kitchen, play area, and bedroom - each with their own special character and backdrop. Design Wild took on the challenge to create three beautiful spaces, coordinated but unique. The overall effect was to infuse this home with a lush, calming oasis to counteract the busy Manhattan streets far below. 
Design Wild was first introduced to the space as the clients were slowly renovating and moving in throughout winter and spring.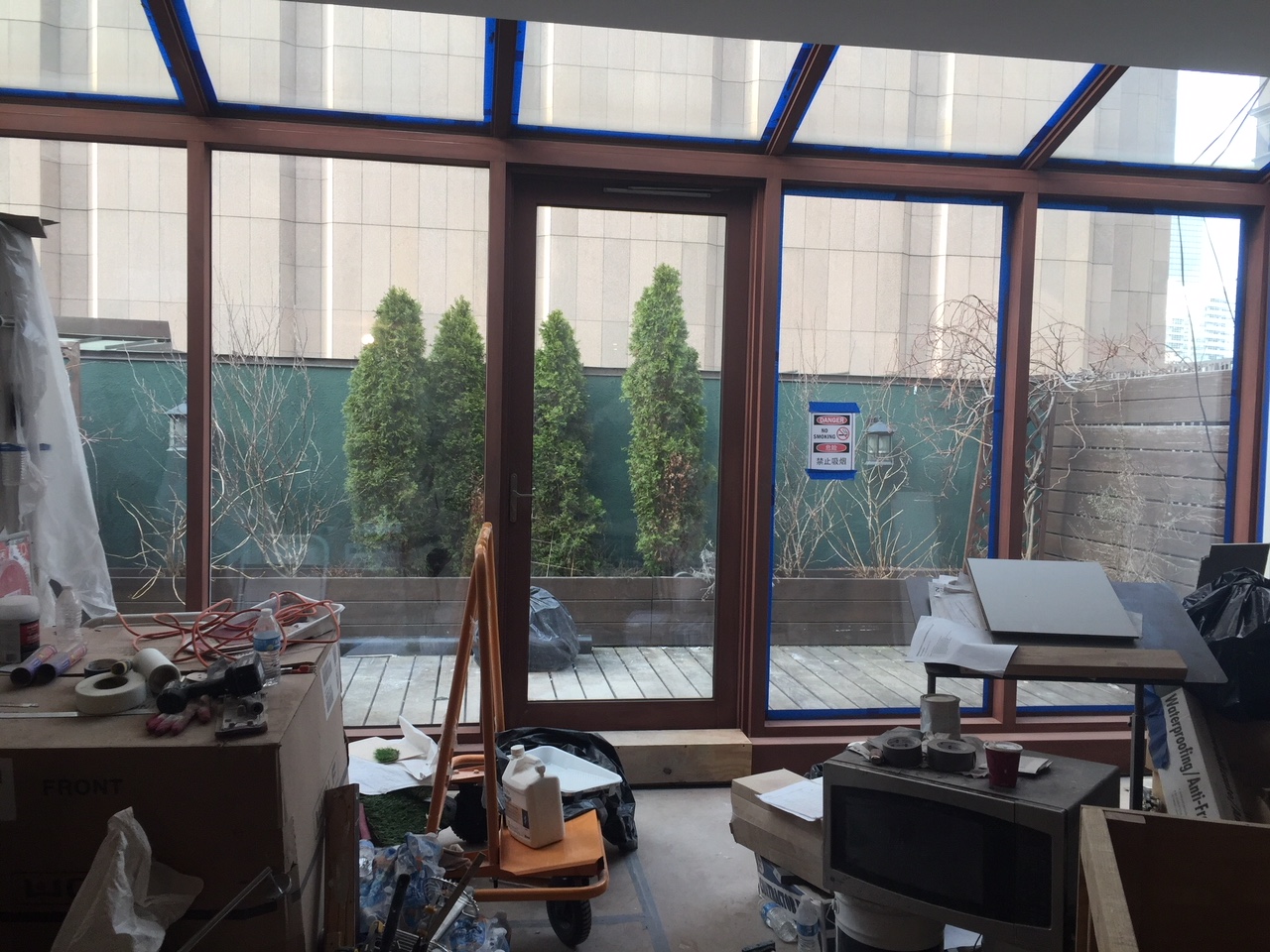 Delivering three terraces worth of plants at a busy Tribeca building was no easy task, but with our all-star team, we pulled it off. Unloaded on the sidewalk, through the lobby, up in the elevator…
 The final design brought the spaces to life with vibrant textures, lushness, and subtle colors. The child's play space, below, incorporates sensory plants and fruits that little ones can play with and enjoy.
And the most dynamic garden space is the kitchen terrace, complete with flowering perennials, accenting ground covers, large shrubs and vines, and playful window boxes for herbs and succulents!
And the bedroom terrace design includes three trees to add shade to the space. Working with a impermeable brick tower as the backdrop, the design has a porous edge that plays off the brick background, instead of trying to hide it.
Smaller planters bring coziness and more fresh greenery to the relaxing bedroom terrace.